DC's pop-up imprint Young Animal, curated by musician and comics creator Gerard Way, is returning to shelves after an 11-month break. The ongoing Doom Patrol, co-penned by Way and Jeremy Lambert and drawn by a rotating cast of artists, leads the charge for the sublabel's sophomore run. After surviving the first two years and taking a little breather, Way is more than ready for the next phase of the project.
"I'm really happy with how Young Animal turned out," Way told me. "We got to try different things, tell different stories, and it feels like a really cool place to be for doing comics. The whole creative team felt like a family. It was this really cool moment and cool thing, and we're happy to make some more."
Founded in 2016, Young Animal is a corner of the DC universe for more mature, experimental storytelling. Deep cuts from DC canon, such as Shade, The Changing Girl by Cecil Castellucci and Marley Zarcone, are complemented by original work like Mother Panic by Jody Houser and Tommy Lee Edwards. Operating on a looser, arc-by-arc schedule, the space has bred some of the weirdest work currently being made in mainstream comics, exploring ideas and themes not typical to the Marvel and DC oeuvre.

Not one to make things easy for himself, Way was the sole writer on 11 of Doom Patrol's 12-issue run with Lambert stepping in to lend a hand as co-writer for the finale. Having been given special thanks in several issues prior, as well as sharing studio space with Way, the progression for Lambert to a full-time member of the creative team was only natural.
"He would help me get unstuck," Way explained on the pair's collaboration. "I had already started to integrate him into the Doom Patrol process. He'd already wrote issue 12 with me, I said, 'do you want to write six more with me?' because I liked that working relationship so much."
When Way was taking up the mantle of the Doom Patrol, Grant Morrison famously advised him to find " the new weirdness" — something the auteur certainly did, considering his book involves someone having intercourse with their anthropomorphized cat. The upcoming "Weight of the World" arc is underpinned by a more gentle philosophy.
"The structure of this arc is a bit different from the previous two, it was definitely an exercise in positivity, and how much positive energy we can bring into this world and these characters," Lambert said. "It just felt like a 'supportive strange' I guess is the way to describe it. There's so much of that going on with the monster-of-the-week format with a through-line that goes through the whole series."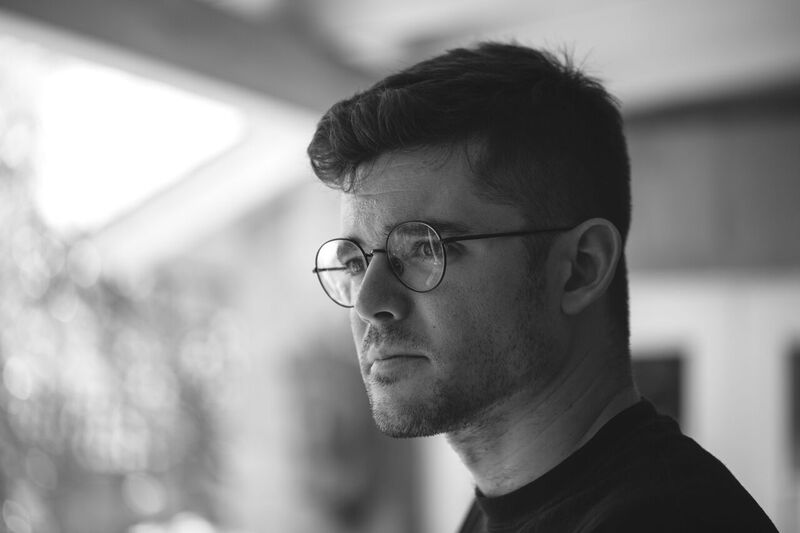 Although both Lambert and Way are seasoned comics creators, an ongoing superhero team book is a new challenge. Balancing an ensemble for an indefinite amount of time is a precarious thing, and one which requires its own specific way of managing threads and plotlines. Lambert discusses the importance of giving everyone room to breathe and every major character at least one issue to shine. 
"The approach, for us, was making sure that, maybe not in each issue, but definitely in at least one, there's characters that really connect, especially with the reader and the story in general," he said. "That was important, to spend quality emotional time with these characters in different situations. That was a challenge but also one of the most satisfying things about it."
Coming into his second arc, Way needed to make things more manageable, focusing on six-issue chunks rather than the daunting 11 he began with. "It was a really difficult task to tell a story that long," he said. "I had never told a story that long before."
Launching alongside Doom Patrol are two new books, Collapser from Mikey Way, Shaun Smith and Ilias Kyriazis, and Far Sector by N.K. Jemisin and Jamal Campbell. Longtime fans of Way's should recognize Mikey and Shaun: the former is the bassist for My Chemical Romance and Way's younger brother, while the latter was his co-writer on 2013's The True Lives of the Fabulous Killjoys. The titles are emblematic of Young Animal's output thus far — dark, odd and all-too-willing to dive headlong into difficult subject matter.
Centered on an anxiety-riddled DJ who receives the cosmic powers of a black hole, Collapser explores mental health struggles writ large, all the while confronting notions of what makes someone evil. Mikey, Shaun, and Ilias have been developing the idea within DC for some time, and the further they got with the concept, the more it became clear Young Animal's stable was where they'd be most comfortable. 
"Collapser isn't written as a villain, but the idea of the villain in the original project as somebody who has a black hole inside them, so that started to become more interesting," Way said. "I loved the idea, and I wanted the book at Young Animal, and it was great to bring in people I have history with."
Far Sector, on the other hand, is an offbeat Green Lantern spin of Way's that needed a creative team. After he was referred to and became enamored with N.K. Jemisin's novels, they reached out and she took it from there. Young Animal is no stranger to incorporating the regular DC universe, with the Justice League making an appearance in 2018's "Milk Wars" crossover event. Far Sector looks to continue that trend, finding new and unusual ways to play with established lore.
Being a pop-up means that comics are only happening at Young Animal when there are solid pitches and creative teams ready to rock — otherwise things go dormant until the ideas are flowing again. It's a relaxed approach to publishing that values the time and energy of everyone involved, not least Way, for whom time is an expensive currency. 
"It's really beneficial for me to be involved in something that's like a pop-up imprint because I have so many other jobs and other things to attend to," he said. "There's the Netflix show and Umbrella Academy comics and things like that. It lets me kind of pop in and pop out."
He and artist Gabriel Bá finished a third arc of Umbrella Academy this past June, hot on the heels of Netflix's Umbrella Academy series, for which Way also serves as Executive Producer. Doom Patrol is having a moment of its own, with the first season of the DC Universe TV show ending in May. Despite all this swirling TV talk, however, Way and Lambert's mindset is resolutely on what's right in front of them. 
"Umbrella has been adapted in a very unique way that is different from the comics, so I tend to treat the comic as the comic and the show as the show," Way said, with Lambert adding: "You're working different muscles, and you're so excited to be on one that, at least for me, you're not thinking too much about the other."
Right now, that means getting through the next half-dozen installments of Doom Patrol and getting Far Sector and Collapser off the press and into readers' hands smoothly. Young Animal is only ever built on the near future, and there's a lot to get through before it becomes prescient to ask what comes next.
"We think about the future a little bit sometimes," mused Way, "but right now we're really focused on these six-issue arcs. Far Sector's longer than six issues, that goes on for, I think, double the amount and will probably go on for more than that. We like to just look at six issues at a clip."