The idea of style, and competing for the best style, is the key to all forms of rocking. That's why we sent Senny Mau to Sound and Fury to document the met gala of hardcore: Sound and Fury. Bands and fans alike travel in from all over the world to strut their stuff and show off their finest core gear via the photobooth.
Everyone knows who people came to see, but we sent Senny to ask people who they are wearing.
Here's her fashion blogging report: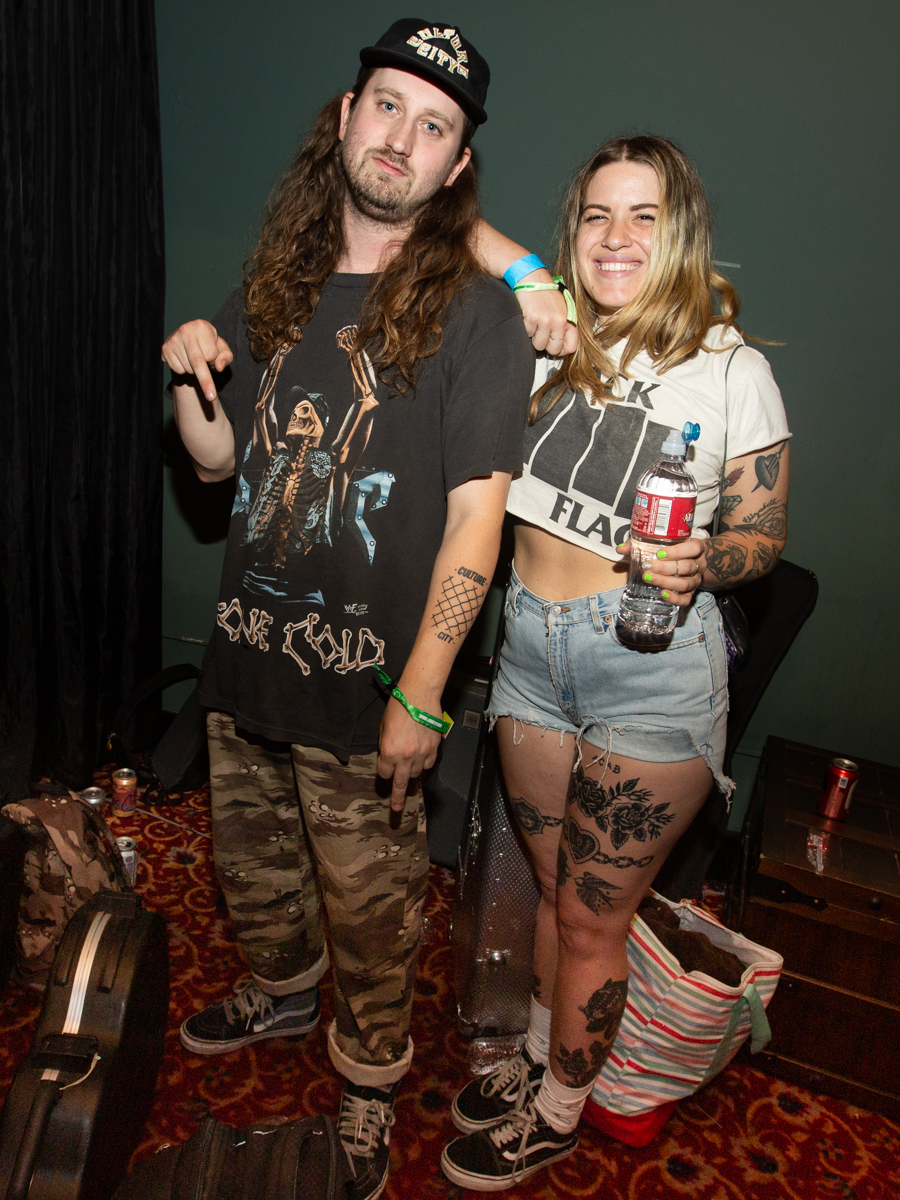 Barb (LA)
Black Flag crop top with holes: "It's really old and I don't know how long I've had it. I had no thought process. I just grabbed it and wanted to be comfortable."
Shorts: Because "…it's really fucking hot"
John (San Francisco)
Culture Abuse hat: Duh.
T-shirt with his dad on it: He possibly got it in 2009. It was made in 98′ or 99′ and he found it on eBay for $30.  "People that sell their vintage shirts on eBay don't know what they have usually."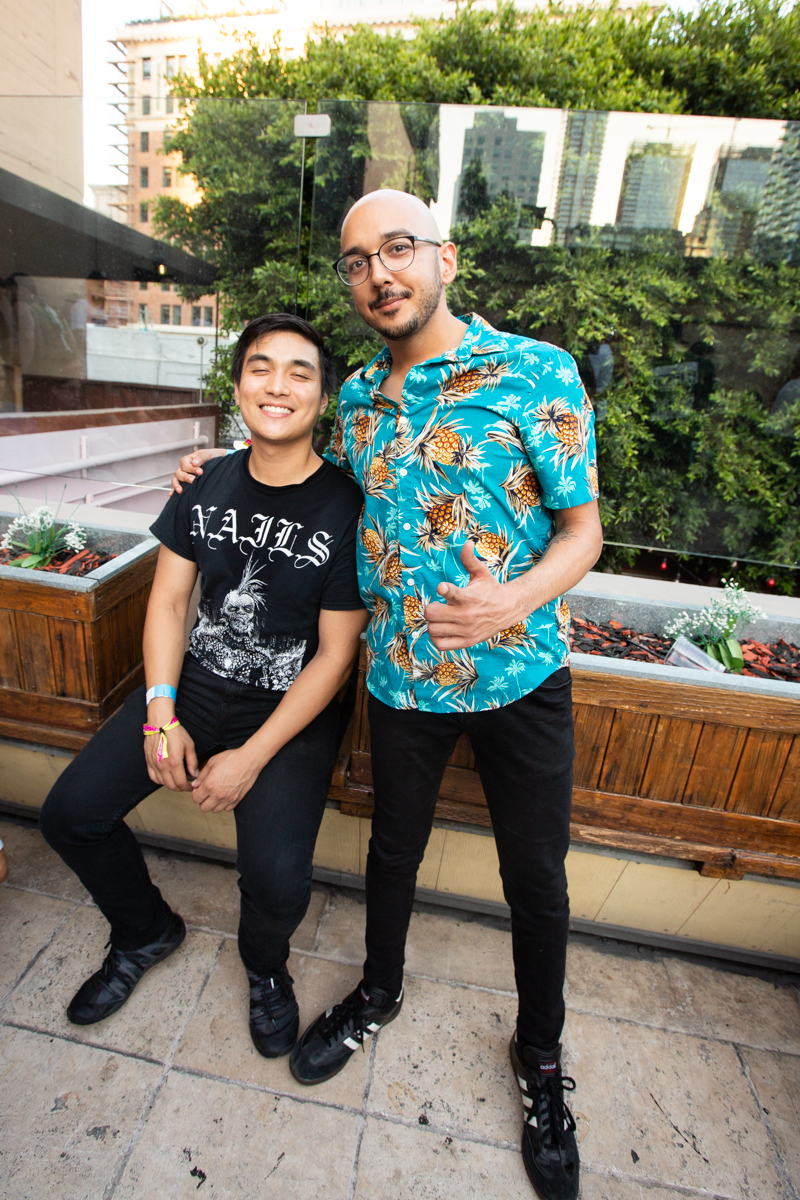 Daniel

 
Hawaiian shirt: It was on sale at Old Navy.
Pants: ASOS. $30. "That's a deal" 
Adidas Sambas:  "…2nd pair, would buy a third"
Matt
Nails shirt from 2 years ago: "They played a gig with Neurosis. The gig was good but we didn't stick around for Neurosis."
Levis 511: Classic.
Trail shoes: Amazon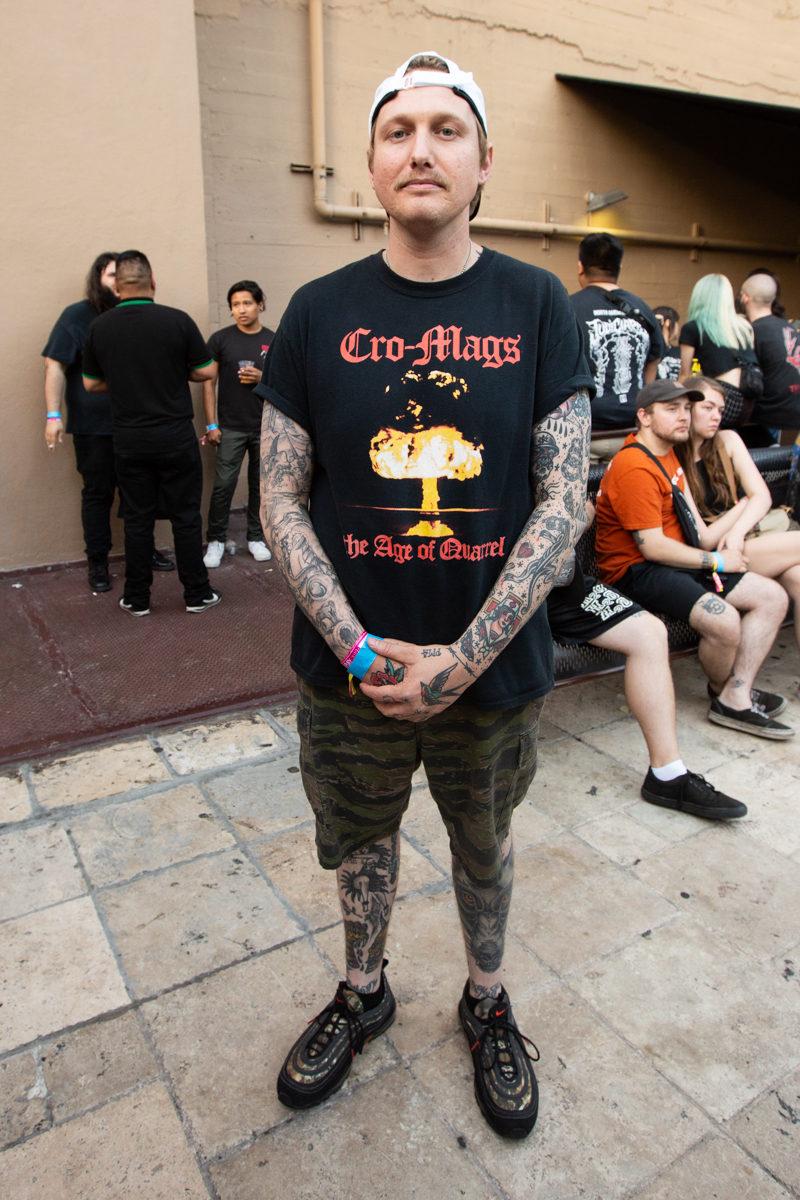 Tyler (San Francisco)
Golfing cap: $18.99 from Walgreens, "But it said $12.99 so I was kinda pissed."
Cro-mags t-shirt: Tyler's favorite album.
Camo shorts: From the military surplus store next door to Height Ashbury Tattoo and Piecing.
Camo Nike AirMax 97: $bdaygift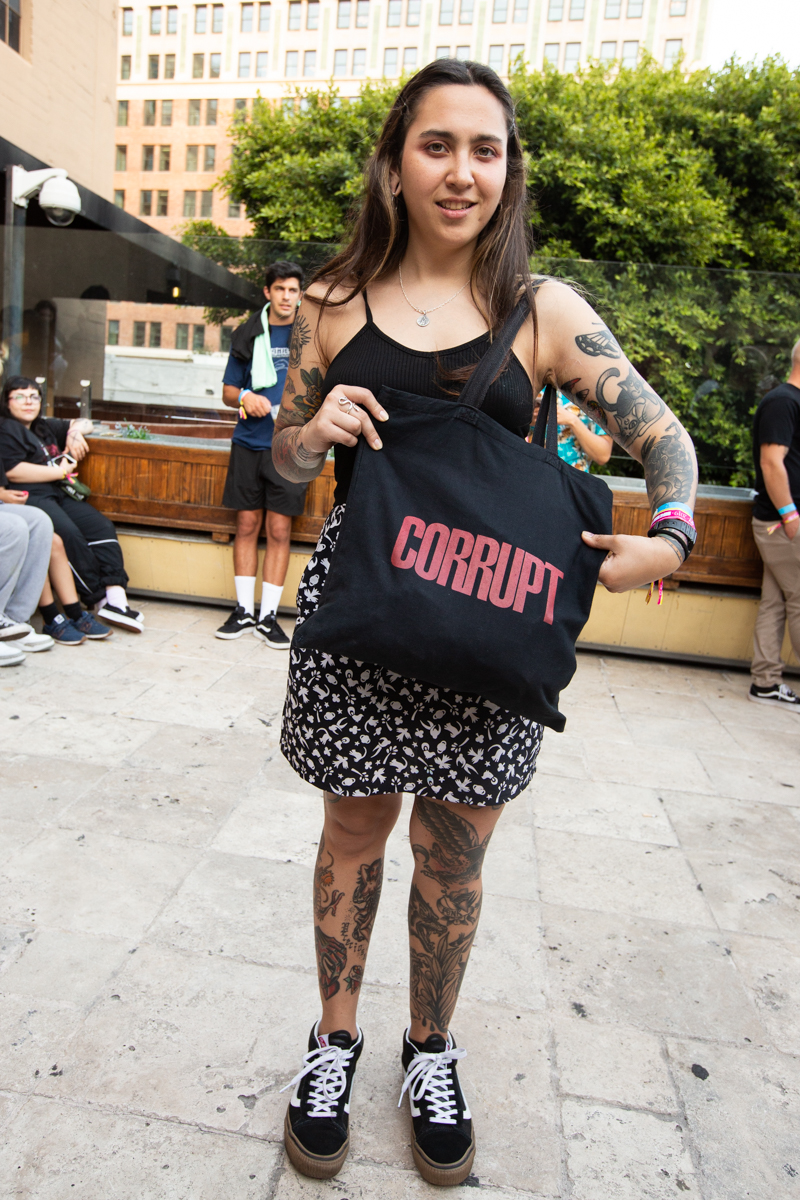 Eva (Chile)
Top and Skirt: From ex-girlfriend. "She doesn't deserve it, and it looks better on me so…"
Ring: A gift from her mom.
Corrupt tote bag: A gift from a friend, Joaquin.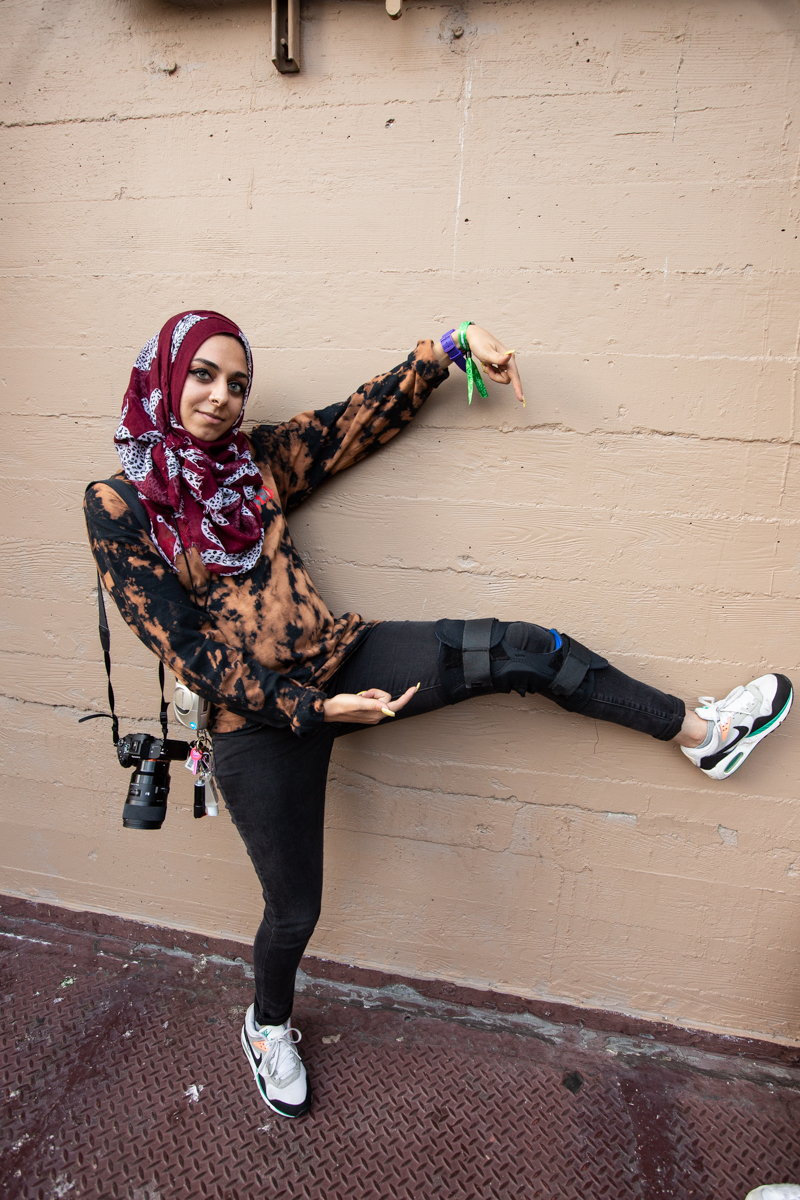 Kat (LA)

Bleached Cold World sweatshirt: Picked it up at Sound and Fury 2018. "I waited in line for 30 minutes and they didn't have a thing in my size so i got them back by getting two shirts that are too big on me." 
Lovely Knee Brace: 
Nike Air Max: $30 (some sale or something).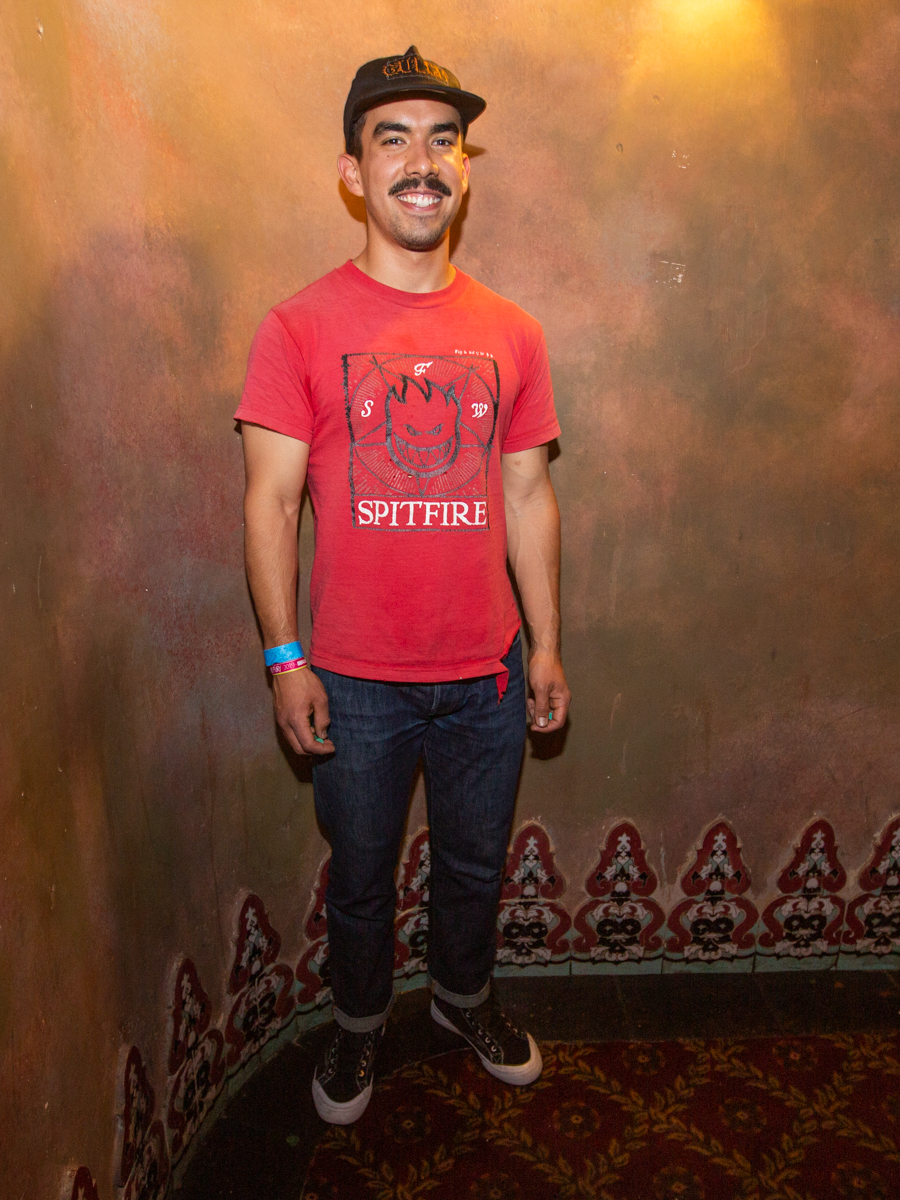 Tyler (San Mateo)
Gulch hat: from San Jose/Santa Cruz. "Shit's hella hard."
Spitfire shirt: It's from fifth grade. "I was a chubby little kid and I wore it every day and that's why it's faded and torn up. My mom used to get mad at me because it would get stinky. I wanted to be a skater when I was a kid and I was with my mom when I got it. It felt nice to wear it and I felt like I could relate to it."
Tellason jeans: A company based out of San Francisco Tyler likes. "It's the most money I ever spent on a pair of pants but they fit really well and I know they are going to last me a long time."
Huf brand skate shoes: Started in San Francisco. "I like them because they are simple and look good with other clothes. $40