Doom has never sounded as groovy as it does on Monolord's No Comfort
The apocalypse, doom, death, the end, and all the anxieties that come with such topics⎯⎯ it's not just you. Monolord is constantly thinking about those things, too, so it seems. On the band's fourth album, No Comfort, the trio deals with such topics the only way it knows how: with the stomp of a distortion pedal and roll of drums.
A six-song, hour-long full-length, No Comfort isn't all gloom. Behind singer Thomas Jӓger's cries about his struggles with faith in humanity, the band grooves along a well-honed, riff-fueled attack. The juxtaposition brings back memories of the kind of metal that Tenacious D revered.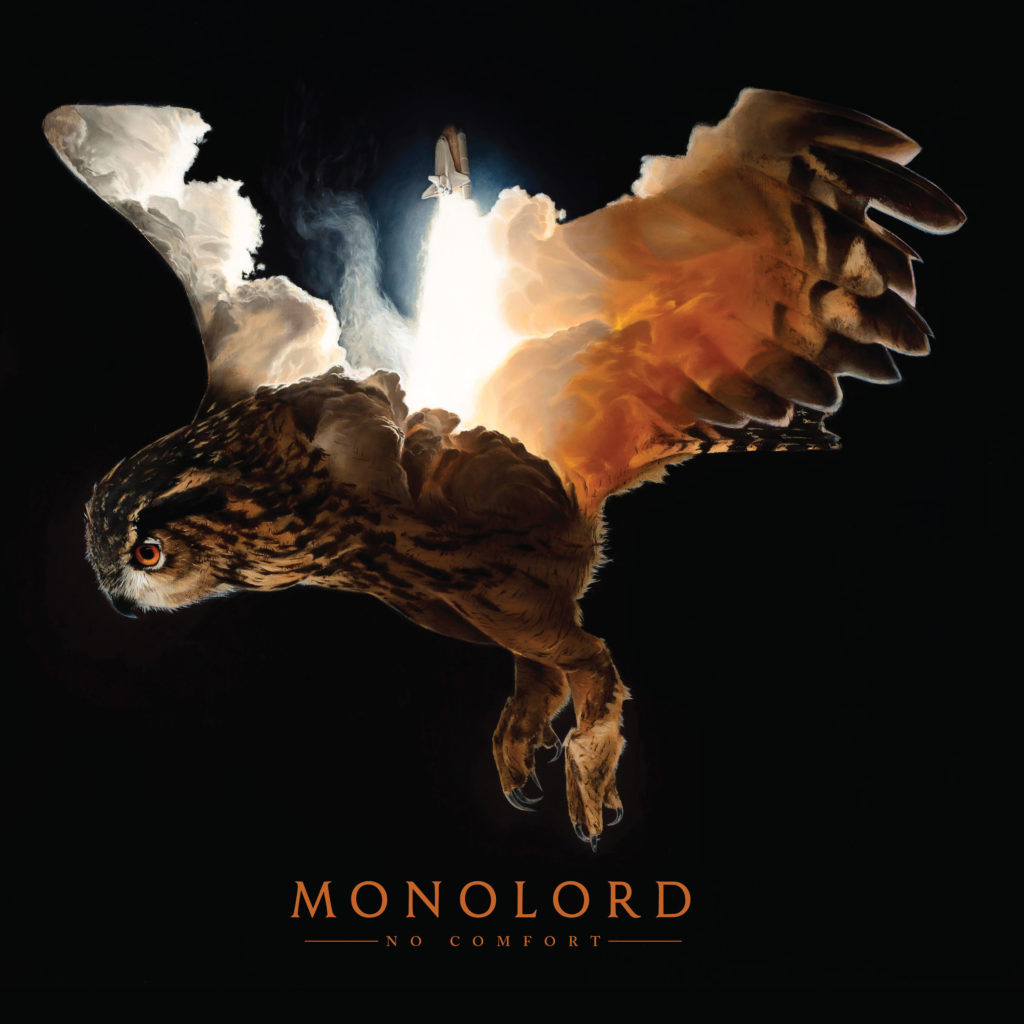 It's impossible to understate how much I'm reminded of Black Sabbath when listening to No Comfort. That's no knock against Monolord. The downtuned guitars whirr without feedback, each note clear through a fog of fuzz. Never in doubt, Jӓger and bassist Mika Hӓkki zero in on a riff, hammering the licks home, each pass growing bigger. The guitar solos harmonize with the riffs, like Tony Iommi did so well, an echoing, higher-pitched refrain so the riff gets further lodged in your head. Drummer Esben Willems' kit sounds exactly like Bill Ward's: dry and full of cymbals that wash alongside the mix. Credit for No Comfort's mythologically huge sound goes to Willems' mix, Kim Gravander's engineering, and the band opting to record in a studio rather than self-produce.
Lyrically, Jӓger mixes parable with personal. Like so many bands over the past three years, Monolord is reckoning with anxiety — on small and large scales. For each fable on tracks like "The Bastard Son," there is another song that hints at dread closer to home. The 10-and-a-half minute epic "Larvae" features a woman questioning her faith as others die around her. On "Alone Together Forever Divided," the imagery is stark, full of "desolate wasteland." On the final, title track, he sings of a "sky filled with fire." 
At the center of the closer, however, is a surprising optimism. Jӓger sings, "All I need is you."  Such a rallying cry made by other bands might feel forced or over-the-top. When those words are set to music by Monolord, it feels like joining a group of vikings for one last battle, and charging forward with the healing powers of mystical metal.