Starting 1988 as Raw Deal and continuing through today, Killing Time has been nothing if not a total institution to New York Hardcore, playing a pivotal role in the late '80s and early '90s. Based in Yonkers, the band dropped their landmark Brightside LP in 1989, cementing their reputation for brutal live gigs, metallic riffs, and well-honed songwriting.
Killing Time joins Wild Side, Rule Them All and Perfect World to help celebrate the release of The Hard Times: The First 40 Years at Saint Vitus Bar on 10/30. Ahead of that gig, we cornered the legendary band to ask about growing up in Yonkers with Immolation and Mortician, the changing face of hardcore, details on the Alone in the Crowd reunion, and more. 
Hard Noise: Set the scene in late '80s Yonkers. What was it like? Between Breakdown, Raw Deal, Immolation and even Mortician, it seems like the area had some fascinating bands (many due to you) and was an interesting place to come up in, despite the "so close yet so far" mentality with respect to CBGBs, etc.

Carl Porcaro: There wasn't much of a scene to speak of in Yonkers back in the '80s. No shows to go to or anything like that. Whatever you could learn about punk or metal or hardcore was from fanzines, the dude at the record store, and word of mouth. Being a Yonkers freak, be it a metalhead, skinhead, punk, skater, or hardcore kid, made you very different. People got to know each other at school, the record store, the public pool, the parking lot hang, etc. All the bands you mentioned were on different trips but we hung out from the very beginning. And you're right about CBs… it was a just a bus and a subway ride away but it couldn't have been further away in terms of the culture.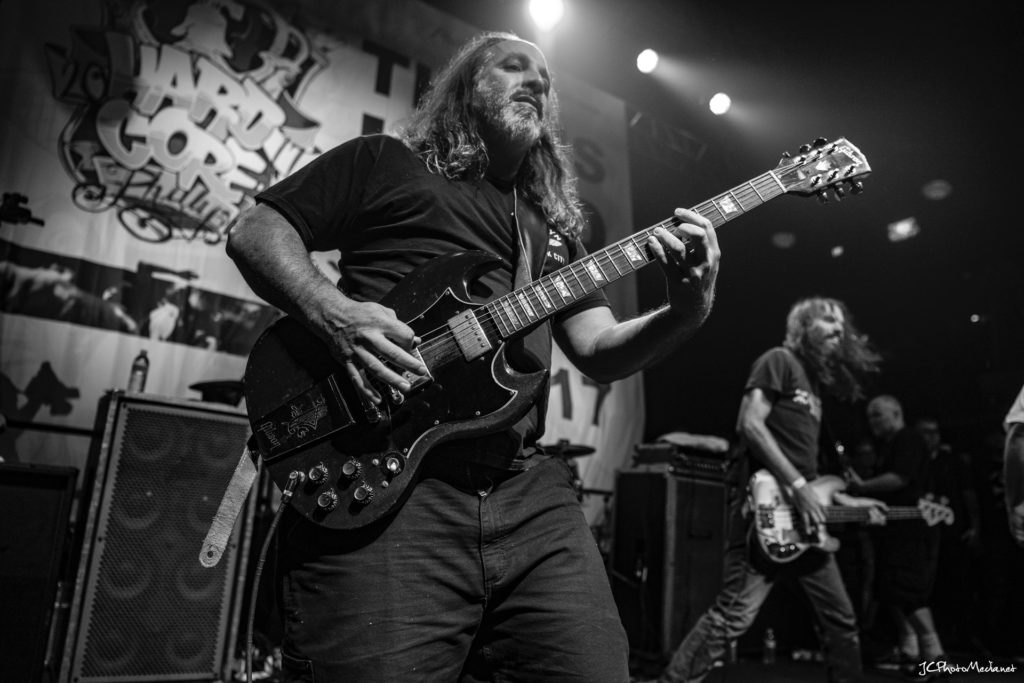 I used to see Will Raymer at a record store all the time⸺ that's probably where I met him. We probably hung out in the parking lot, listening to Venom and stuff. There were certain things that we all liked in common. Ross Dolan came from the same neighborhood as Don Angelili from Breakdown and I believe we did go to school together for a bit, but not in the same grade. So yeah, we kind of knew them from school and the local record store and just random nighttime gatherings of like-minded metal heads and hardcore kids. From the very beginning we hung out with all those guys, I don't know what it was, but everyone seemed to find each other back then. 
Carl, you recently recorded with Don Fury according to Instagram. What was that about?
I was up in Troy, New York with Don Fury. I haven't seen that guy like 30 years now. He bought a giant building in Troy, it was sick. We recorded an Alone in a Crowd song that was written in 1988 or '89 and was never recorded, so we just put it to tape. It's going to be out on a live album of that performance. I think it came out pretty good. We haven't figured out the name yet, but it will be released on Atomic Action. Look for that. 
What was the first WOW moment you had as part of Killing Time? 
Christopher Skowronski: Seeing large crowds of kids in Japan who didn't speak any English singing along to every word of the songs.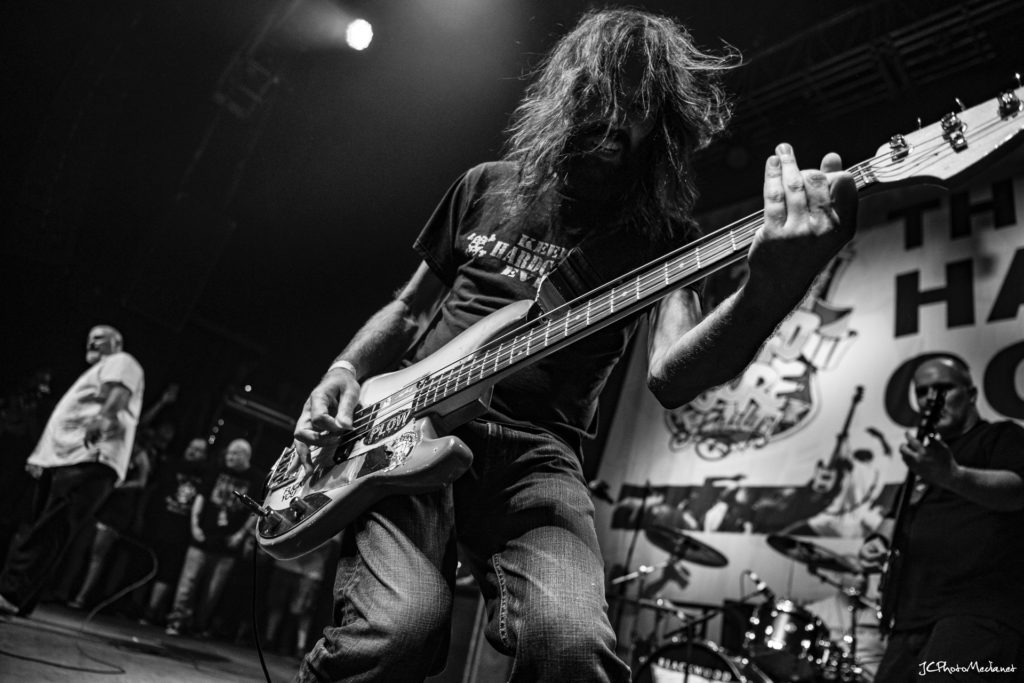 Considering the longevity of the band and the comparatively small amount of releases, it seems like that is a testament to the quality of the material. As someone who is so close to it, do you ever feel tired of playing the material? Or does your sense of pride overcome that? 
Rich McLoughlin: Since we only have a handful of shows every year, I really enjoy playing the songs. If we were a touring band and were playing the songs 200 times a year for the last 30 years, I might feel differently. When I really think about it, I feel pretty lucky that anyone wants to hear songs that I was a part of when I was a teenager. Not many people get to say that.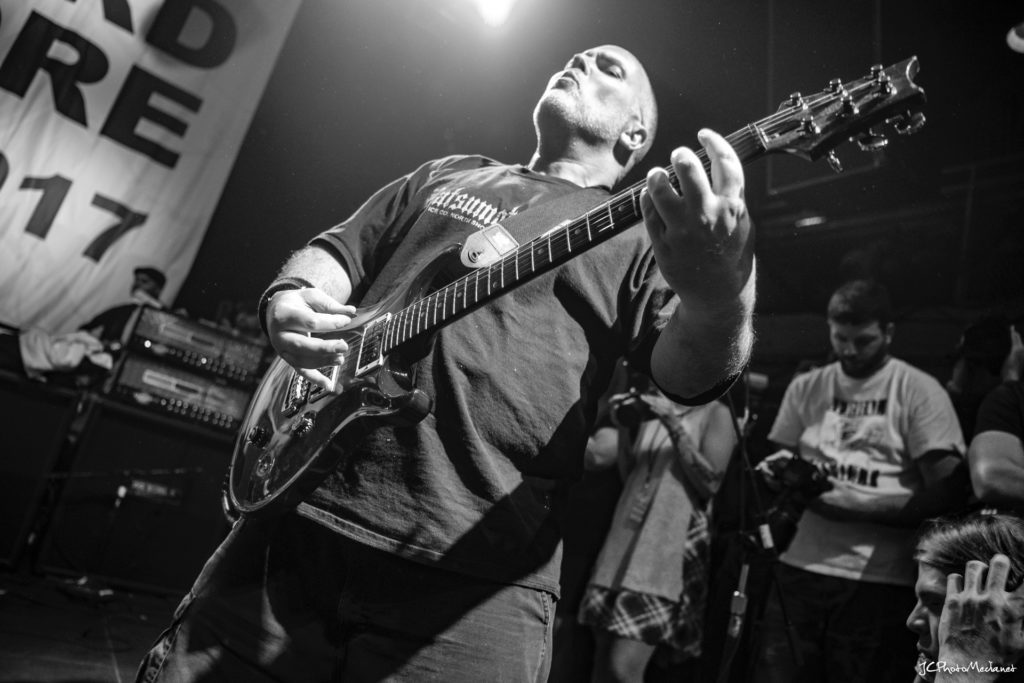 Your last release was in 2010. Considering how active you still are with music, Carl, do you guys have anything else recording-wise coming soon, or Killing Time?
Carl Porcaro: The answer is not at the moment, but I'd say that's subject to change. We are creative and definitely love to play with each other, we just haven't found the time or real strong inspiration. It could come. It's not something we can't do, to be honest.
I hate to say it, but I feel like sometimes people don't really want to hear new material from older hardcore bands. They're kind of just stuck on the classic records that they're into. It just sucks sometimes when hardcore bands put out something and you can hear they've lost a half step in terms of energy. I'd never want to do that with Killing Time.
I've got something else going which I haven't told anyone about⸺it's just kind of coming together right now. When we get there, you'll hear about it.
Who are some of your favorite songwriters and Why? Punk or anything.
Anthony Drago: For me, no one has quite matched the magnetism of Robin Zander or the charisma of Rick Nielsen. Bob Dylan & Tom G. Warrior are mint too.
As someone who's seen the scene grow and change over the years, what are your thoughts on where we are and what it's become?
Anthony Comunale: Originally, the scene came from mostly punk rock kids that started hardcore when punk became post-punk, and new wave, which was around when I started going to shows. They didn't want to deal with that and came up with hardcore. A lot of the early hardcore kids were disenfranchised, homeless kids or runaways. It was a totally different scene in so many ways, a tight community. In a few years, when hardcore lost its punk edge and became very influenced by metal, you got the second generation of hardcore which was when I met the Breakdown guys and we started Killing Time.  
With the advent of social media, a lot of the old people came out of the woodwork and started to go to shows again. You also get a lot of younger kids who are coming out, which I love to see. It's a good combo. I don't get out to a load of shows or anything anymore, but we play a few times a year, and it's great to get to hang out with everybody.
Photo credits: JC Photo & Media