The year 2019 is about to become just another bad memory, and every music site is churning out list after list of the best songs, albums and bands so that you won't feel like you missed out, even though you probably did. I mean, life happens, we get it. When's the last time you went to a show anyway? Did it take you more than five seconds to remember? Doesn't this feel bad?
We wanted to do something different. With access to the heavy-hitting expert scene reporters at The Hard Times, we couldn't wait to share their favorite albums of 2019. Unfortunately, the laptop I stole from the local junior college has a fucked up number pad and I accidentally asked everyone for their best albums of 2009 instead. But hey, people are still chasing nostalgia highs, right? These are The Hard Times' favorite albums from a decade ago.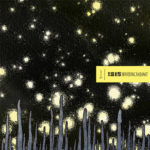 Isis – Wavering Radiant Wavering Radiant is depressing. Not because of the meditative arrangements or the lyrics' fixation on decay, but because Isis never followed through on their final album's promise. On Wavering Radiant, Isis transcended post-metal's "soft-loud" kitsch and found genuine sophistication. The tracks swell organically, building from quasi-psychedelic Porcupine Tree-isms to dam-bursting sludge with dirge-like inevitability. It's fitting that Isis borrowed Tool's Adam Jones and Joe Barresi for this record — following that band's hiatus, Wavering Radiant situated Isis as de facto heirs to the crown of "thinking man's metal." Then they broke up. Cowards.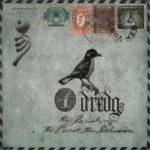 Dredg – The Pariah, the Parrot, the Delusion Everyone remembers when they first heard about Dredg—for most of you, it's right now. And that's a shame, because nothing captured the danciness and maudlin theatrics of late-00s alt-rock better than Dredg's fourth record. The Failure-esque atmospherics create a towering sense of scale, the rhythm section flows seamlessly from dub-influenced groove into Pantera-style thump, the melodies soar, and the lyrics are… fine. This album is the perfect soundtrack for a freshman philosophy seminar, and I can think of no higher praise.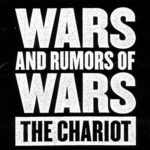 The Chariot – Wars and Rumors of Wars I saw The Chariot during their farewell tour. I hardly remember it because, as they hit a breakdown halfway through their set, the 6'5" stack of muscle standing in front of me turned around with naked, animal murder in his eyes, wound up, and blasted me in the solar plexus hard enough to make me puke. That's what this album sounds like: thirty breathless minutes of jagged, thundering menace delivered directly to your guts with the delicacy of actual criminal assault. No metalcore album has topped it.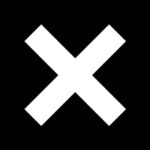 The XX – XX Frank Sinatra titled his ninth album In the Wee Small Hours of the Morning; that album title would work just as well for the debut record by UK trio The XX, if you could spell that with all x's. A nighttime record about the early hours of the day when the rest of the world is asleep, XX is a soundtrack for watching VCR tapes with a lover or walking home from a club with a beautiful stranger's number burning a hole in your pocket—two things we did constantly in 2009 but no longer do in 2019. Cellphones, amirite? Buoyed by Jamie XX's minimalist production (like the Young Marble Giants if they did dance music), the voices of Romy Madley Craft and Oliver Sim weave together into tangles of sleepy come-ons and refrains like limbs under sheets.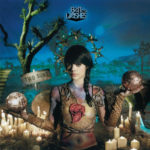 Bat for Lashes – Two Suns If you took Stevie Nicks circa "Dreams" and crossed her with Bjork, their clone baby would probably sound a lot like Bat for Lashes' Natasha Khan, but unfortunately the science has a long way to go so she'd look exactly like the baby at the end of Alien Resurrection. A songwriter with a knack for creating expansive, pristine productions that wouldn't sound out of place on a gothic version of Rumors, Khan twists her beguiling into all kinds of weird, beautiful shapes on Two Suns.
Whether she's singing about cosmic forces or The Karate Kid, Khan sounds witchy and regal: she's the queen of her own universe and we're lucky enough to be her subjects.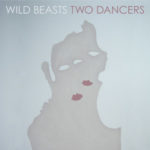 Wild Beasts – Two Dancers In a better world, English quartet Wild Beasts would be as well-regarded as Kate Bush or Brian Eno—standard-bearers for art-rock at its finest. Their sophomore LP, Two Dancers, is Exhibit A for their greatness. Powered by the elastically fey vocals of Hayden Thorpe (with the sardonic singing of Tom Fleming acting in counterpoint—the Kim to his Thurston. Remember in 2009 when they were still married and love was real?), the songs on Two Dancers dazzle with the band's fluid piano playing, driving percussion, and dreamy guitarwork.
Best of all is the band's weird, florid lyrics: tales of hooting, hollering sex-crazed bandits and secretive plots. It's like listening to the world's most theatrical criminals plan out a heist in the dark corner of a shadowy cabaret.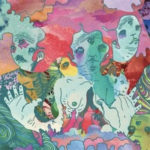 Portugal. The Man – The Satanic Satanist Nearly a decade before they were your mom's favorite alternative rock band, Portugal. The Man released a powder keg of indie rock goodness that resonated in the headphones of only the coolest, Lucky Strike-smoking, skinny-jean wearing scenesters that you knew. 
From the opening lines of "People Say," you know that this isn't gonna be your typical "be young, have fun" bullshit that the late aughts were famous for. These guys were talking about war, death, and hopeless introspection all delivered via singer John Gourley's impossibly high, crystalline falsetto. 
Like a shotgun loaded with bullets made of gummy bears, The Satanic Satanist delivers the hardest truths with the softest landing. A perfect album.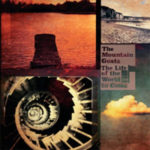 The Mountain Goats – The Life of the World to Come For a long time, I considered this my favorite concept album based on bible verses. That's a pretty specific niche, so now I just consider it one of my favorite albums.
The Mountain Goats have a ton of amazing albums in their discography, but there's something about The Life of the World to Come and its methodical whisper that makes it stand out. It's thoughtful and contemplative storytelling that manages to never come across as a middle-aged bummer soundtrack. That's a tough trick to pull off.
"Genesis 3:23" and "1 John 4:16"  are tracks that I listen to at least once a week since the album released, if that's any indication of my mental state at any given time.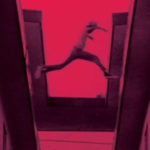 Mos Def – The Ecstatic I'm listening to this album on the original CD that I bought from an actual music store in 2009. I wouldn't have done it, but this thing isn't available on most streaming services. It's perfect this way.
The Ecstatic is like listening to a prodigal son's return. The artist now known as Yasiin Bey delivers the most socially conscious, spiritually aware, and downright odd album of his career up to this point. Leaning strongly on world music rhythms and beats, it settles in as the perfect backdrop for some of Mos Def's most clever lyrics to date. Bump "Quiet Dog Bite Hard" the next time you wanna impress a date. Thank me later.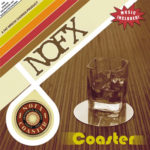 NOFX – Coaster Alec Baldwin's asshole manager from Glengarry Glen Ross introduces "We Called it America" to begin Coaster. On the whole, Coaster is a transitional album from NOFX as they move on from the "Fuck Bush" chapter of their discography.
Thematically, Coaster is all over the place with something for every NOFX fan. There's a turn toward the personal with "My Orphan Year," which is as good of a NOFX song as they've ever written. Coaster goes silly in songs about Iron Maiden and Tegan and Sara. Fat Mike's lyrics are as sharp as ever, even with the title track (essentially a list of discarded items) and yet there's real sadness there. Coaster might get lost in the middle of a large discography, but it's an understated great album.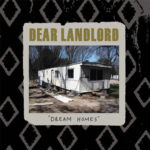 Dear Landlord – Dream Homes Dear Landlord wastes no time telling you where we're going on their fourteen-track, twenty-eight minute debut with a screaming, "I Live in Hell." The lyrics throughout the album are sarcastic, snotty, and leave little open to interpretation. Dream Homes really shouldn't be saddled with the pop punk label, because it's better than that. Yeah, it's fast, crisp, and catchy, but it's not safe, either. This is most evident on "Last Time I Checked" and "Lake Ontario."
Something of a Midwest supergroup, Dear Landlord was a one and done band (minus some splits) for various reasons up to and including incarceration for third-degree murder—more proof the pop punk label just doesn't cover it.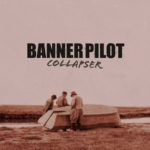 Banner Pilot – Collapser If you're a fan of Midwest punk that gets lazily lumped into the dreaded pop punk category, Collapser is your album.  It's an album best taken from start to finish with no interruptions. There's nothing here to skip. The sound is melodic, scratchy, brazen, and polished all at once.
The ingredients and influences are there for anyone to see – Jawbreaker and Lawrence Arms at the top of the list, but the final result is all Banner Pilot. Collapser stands on its own without sounding like an imitation of anything.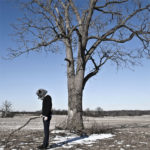 Fireworks – All I Have To Offer Is My Own Confusion Fireworks was the first touring band I ever booked in my hometown of Corbin, Kentucky, playing alongside We Are The Union as they toured in support of this album. This was in the midst of growing fears that I was going to fail my senior year of high school, but I found solace in this album and creating a space for pop punk bands.
Just days after Fireworks played my show, they replaced Shai Hulud on a New Found Glory tour, which I saw in Cincinnati in a room significantly larger (and more full) than the one I hosted them in the week before. I graduated high school to the surprise of some of my peers, and this album/experience played a small role in my imagining of possibilities that existed in the world. Maybe one day I'd be replacing Shai Hulud on something too.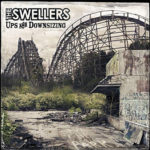 The Swellers – Ups and Downsizing This album felt full to me in a way no other pop punk album had before. There was a confidence and intensity to the music that I thrived on.
I remember buying it because I've always been a sucker for dissonance, and the album art with the abandoned, depleted roller coaster pulled me in. This album still slaps.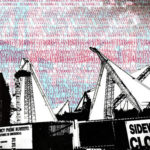 Bomb The Music Industry! – Scrambles I was really into the AltPress message board in high school, and the AltPress message board was really into BTMI!. My mom had banished her children from using Limewire on the computer, citing my excessive downloading (although I'm 99% confident it was my sister downloading a suspect version of Rihanna's "Umbrella") and BTMI!'s catalog was free on their label's website. This album made me really afraid of becoming twenty-five years old because it felt so prophetic for how I'd eventually be at that age. Wasn't totally off.
Check back tomorrow for more of The Hard Times writers' favorite albums of 2009, and sound off in the comments with your favorites. Of 2009. Not 2019. We're in too deep to change it, now.