The year 2019 is about to become just another bad memory, and every music site is churning out list after list of the best songs, albums and bands so that you won't feel like you missed out, even though you probably did. I mean, life happens, we get it. When's the last time you went to a show anyway? Did it take you more than five seconds to remember? Doesn't this feel bad?
We wanted to do something different. With access to the heavy-hitting expert scene reporters at The Hard Times, we couldn't wait to share their favorite albums of 2019. Unfortunately, the laptop I stole from the local junior college has a fucked up number pad and I accidentally asked everyone for their best albums of 2009 instead. But hey, people are still chasing nostalgia highs, right? These are The Hard Times' favorite albums from a decade ago.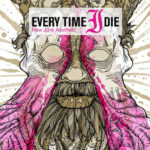 Every Time I Die – New Junk Aesthetic The Buffalo, NY hardcore band come crashing out the gate with their Epitaph Records debut. While lacking the silly portmanteau/turn of phrase titles of their previous albums, New Junk Aesthetic is just as good as everything that came before it. From the mid-tempo album opener of "Roman Holiday," the album swiftly shifts gears into the high speed, riff-heavy tunes that have come to signify Every Time I Die's hardcore punk sound, evident on tracks like "The Marvelous Slut" and lead single "Wanderlust." All replete with Keith Buckley's melodic sing-scream vocals, New Junk Aesthetic is proof that the band's southern fried hardcore sound is here to stay.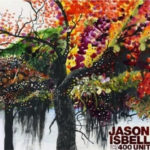 Jason Isbell And The 400 Unit – S/T  "A country album on a punk list?" Yeah, now shut the fuck up. There's music besides punk, and outlaw country laid the groundwork for a lot of it, you uneducated dipshit. Former Drive-By Truckers guitarist/singer Jason Isbell shines on his first album with The 400 Unit, and it's full of modern alt-country classics like "Cigarettes And Wine" and "The Last Song I Will Write." It's basically songs about getting drunk and being sad, so it's right up your alley, you dumb punks!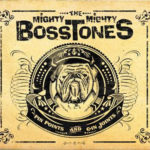 Mighty Mighty Bosstones – Pin Points And Gin Joints "Hey, pick it up, pick it up, pick it up, right? That's the impression that I get!" That's you sounding like a jackass because you're still on that old timey bullshit about how ska music sucks. Sorry it's not whatever band crying about a waitress he wanted to bang in the '90s or whatever, but it's time to grow up and accept that ska music is a fun time. Also, Dickey Barrett is one of the most criminally underrated punk lyricists of all time, on display here with tracks like "Graffiti Worth Reading" and "You Left Right?"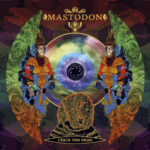 Mastodon – Crack The Skye This heavy psychedelic prog masterpiece contains some of the best riffs and highest caliber songwriting in the history of metal. It's also about traversing a wormhole with Rasputin, taking hallucinogenic drugs and talking to your deceased sister via the aforementioned Russian mystic. What more do you need in a record? Mastodon used their newfound talent with vocal hooks, so expertly dialed in on Crack The Skye, to explore more catchy, hard rock adjacent stuff in the next decade, and lots of people got mad about that.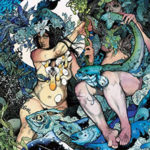 Baroness – Blue Record The thematic and musical structure of this record, the balance of light and dark in tones, mood and songwriting, and of course, its iconic artwork would inspire a decade's worth of imitators. This is the last acceptable Baroness album to like if you're a "trve" metalhead. To be seen as cool, you must assert that somehow all their subsequent records sound like Nickelback because there is clean singing. You can up your scene cred game further by only claiming to like the first two EPs.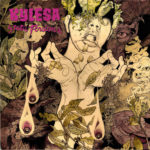 Kylesa – Static Tensions I have nothing snarky to say here, this is simply an all-time sludge metal gem, and it brought Laura Pleasants' singing and the band's signature psychedelic passages to the front for the first time. "Running Red" featured the best riff of 2009. I must have listened to this record at least a hundred times in the summer of that year. I miss Kylesa.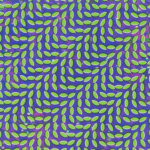 Animal Collective– Merriweather Post Pavilion The first time I listened to Merriweather Post Pavilion was also the first time I railed ketamine. The second time I listened to it I was sober, and quickly discovered that most of what I had thought was the effect of the k was actually just what it feels like to listen to this album.
From the first few psychedelic notes, Animal Collective's eighth album sucks the listener into an ocean of sound that simply doesn't function according to the rules of normal space time before puking them back into their sad little life fifty-five minutes later.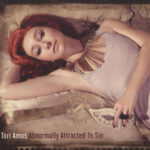 Tori Amos – Abnormally Attracted to Sin Echoing with dark, luscious production, Amos's tenth album is a blisteringly personal project. At times it's impossible to not feel like a voyeur while tripping through the somber instrumentation and slow-burn lyrics. If a bottle of deep red wine consumed at midnight had a sound, it would be this album.
If you're a happy, fulfilled person, then Amos's passionate piano ponderings might seem like a bit of a slog. If, however, you harbor dark secrets and need something to blur the memories of a life full of follies like the rest of us, look no further.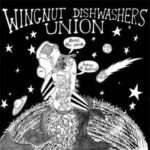 Wingnut Dishwasher's Union – Burn the Earth! Leave it Behind Early this year, my mother referred to my music taste as "drunk people screaming around a campfire," which to her seemed to be some kind of pejorative assessment. To slightly misquote the album itself, a punk rock album won't ever change the world, but I can tell you about a couple that changed me. Most of them have sounded like drunk people screaming around a campfire. This is one of them. Even if you're one of those joyless philistines who disparages folk punk as a genre, I think we can all agree that an album that advocates for urinating on politicians is sorely needed in these tumultuous times.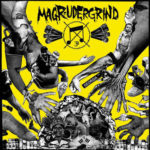 Magrudergrind – S/T  Washington D.C.'s grindcore sweethearts Magrudergrind swung for the fences with their eponymous sophomore release. Snagging big guns from grindcore royalty like Kurt Ballou (Converge) and Scott Hull (Pig Destroyer) to mix this record brought Magrudergrind from another noisy grindcore outfit to heavy music major players. This record is an onslaught from out the gate, blast beats and agonized vocals aplenty, but is also able to maintain a certain pop sensibility.  To top it off, they sprinkle through some "woke AF" sound bites from hip hop songs, Punishment Island, and Boyz In The Hood. When you mix it all together, this record is an ideal cool kid trump card to pull on your friend when he starts in on Swans bullshit or Wolves In The Throne Room or some other hipster metal. Because fuck your friends. You're better than them. Why are they even your friends at all?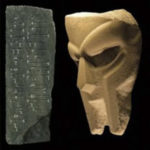 Doom – Born Like This At the height of MF Doom's trajectory in underground hip hop, he dropped off the map. For three years he released nary an album, only to be found on a verse here and there. This action nearly killed 1000's of suburban backpack and flat brimmed hip hop fans, myself included. To save lives, he returned as Doom, dropping an album that was so grimy and heavy hitting I can only describe it as a grease fire. But like, a really great grease fire. Because it's heavy and dark and lit. Get it?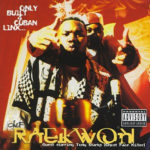 Raekwon – Only Built 4 The Cuban Linx….Pt.II  After being unable to follow up the dynamic nature of his debut solo project Only Built 4 The Cuban Links on either of his following releases, Raekwon began rumoring this record as early as 2005. At one point Dre (Dr.) was going to produce it, RZA was going to produce, Busta Rhymes was in talks the entire time, at some point I think he called me… but honestly '09 for Wu Tang alums was pretty flat (except for Ghostface, of course) so I had to leave that shit on read. What we ended up with was a mix of all involved. This album picked up right where the original left off. Y'know, bars about selling drugs and being Raekwon and Kung Fu over some smooth, souled-out beats. It's aged well. Unlike me. I'm a fucking mess.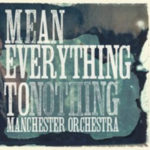 Manchester Orchestra – Mean Everything to Nothing Andy Hull was only 22 when he wrote Mean Everything to Nothing but by god does he sound haunted throughout its 53 minute run time. Coming off the heels of their breakout debut I'm Like A Virgin Losing a Child, Manchester Orchestra were poised for mainstream success. Instead of turning in a Foo Fighters record, they wrote a claustrophobic panic attack of an album that just happened to have perfect big indie rock singalongs on it. In a world where it's best to imagine Brand New just died in a boating accident in 2008, Manchester Orchestra is even more important.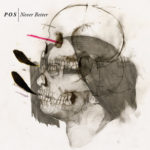 P.O.S. – Never Better Over ten years most albums age, showing their cracks and dated references regardless of how good they are. Never Better is an oddity, a record thats sonically and lyrically more prescient a decade later. The Obama era was hopeful for some but not P.O.S. and Never Better is a defiant statement about life in a time where things keep getting more fucked while everyone says relief is coming. Crushingly ahead of its time, every musical punch on the album lands, from the furiously stripped down snare of "Drum Roll" to the prophetic mashup of hip hop and hardcore on "Terrorish."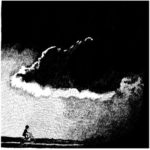 Touche Amore – To The Beat of a Dead Horse Hardcore bands are supposed to put out one great record, a 7", and maybe a difficult second album that makes them break up. They aren't supposed to keep putting out original material for over a decade like Touche Amore. Leaning into the punk side of hardcore with occasional indie influenced guitar lines, …to the Beat is as catchy as it is acidic. Perfectly balancing sentiment with venom, this record could have been a miraculous one-off. Instead, it set the standard for furious-nice in an otherwise caustic genre.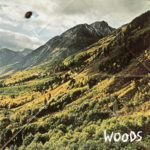 Woods – Songs of Shame Brooklyn folk-rockers Woods shared a label with Vivian Girls and Wavves, but whereas the others are lo-fi for black-clad urbanite landlords, Songs of Shame is lo-fi for people who kind of know how to build a campfire as long as there's signal to check youtube. The album is rough and sweet, with singer Jeremy Earl's earnest, layered vocals tiptoeing near Tiny Tim territory but never crossing that line. The guitars are crunchy and most of the time they're even in tune. There's real heart in this record that makes it ideal for gently cranking on the car stereo during a tour after your bandmates fall asleep and you can get away with it. Impress friends by telling them how Kevin Morby played bass with Woods until 2013, and alienate musical saw players by continuing to refer to Woods as a folk band.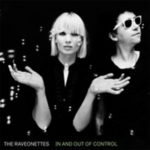 The Raveonettes – In and Out of Control A perfect album to listen to while smoking weed and getting mediocre head, you may have been treated to the sounds of In and Out of Control involuntarily if you wandered into the strip mall Jamba Juice where I was working at any point during 2009. "Boys Who Rape (Should All Be Destroyed)" was my personal favorite to blast while cleaning the giant industrial orange juicing machine. In and Out of Control is a more than capable follow-up to Lust Lust Lust, satisfying both melancholic and euphoric urges with wistful, echoing vocals and sturdy, danceable rhythms.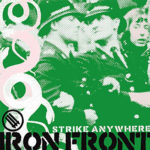 Strike Anywhere – Iron Front I thought I was doing Smoke or Fire. That album came out in 2007? Fuck. Okay, so further down my alphabetical list of bands is Strike Anywhere, finally referencing the Weimar Republic-era paramilitary organization whose symbol they flipped and adopted as a logo by name with Iron Front. The melodic punks' fourth full-length is equal parts aggressive, politically insightful, and catchy as hell. If your movement doesn't include a healthy number of "whoa-oh" singalongs, I want no part of it. It's a little depressing and gratifying to hear a record from the Obama years go this hard for the working class; much like the federal minimum wage, the messages on this album haven't changed in 10 years. See this lyric from "Blackbirds Roar": "There's the college of protection / for the rich white men / who frame us for their camera eyes / but their science of injustice / can be dispossessed everytime we organize."