Philadelphia-based Joon Daniele Kim didn't want to just create his music in a vacuum. He wanted to broaden what he was doing and introduce new viewpoints into his work. Instead of trying to navigate finding collaborators in Philly, Kim turned to Facebook groups.
And it worked. Two musicians—one from Weezer Shitposting and one from Jeff Rosenstock I Look Like Shitposting—volunteered their talents on glockenspiel and bass respectively. Kim sent the two a rough outline of a song with his vocals, drum machine and rhythm guitar, and asked them to do whatever sounds right.
The end result is "Party Hardly," off of an album Kim released in August called Second Chances, which aptly gives off strong Weezer and Rosenstock vibes.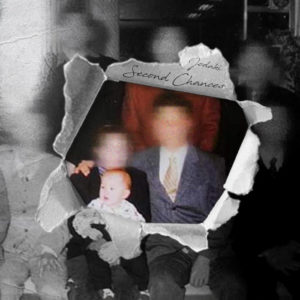 Stories like Kim's aren't uncommon anymore thanks to the rise of Facebook groups dedicated to specific bands and artists, like Weezer Shitposting and Jeff Rosenstock I Look Like Shitposting. These groups started forming a few years ago and have gained popularity among Facebook users as a way to connect with fellow fans in ways they simply couldn't before the rise of social media. 
Some groups are still relatively small, but others are massive and still growing. The oso oso gr8 big posting group has a little less than 300 members, while ALL IS LOVE: AF GANG (IDLES Community) is home to almost 24,000 members. If there's a band you like, chances are there's a shitposting group on Facebook devoted to them created and managed by fellow fans.
These groups provide an accessible space for fans to bond over their favorite artists, find new concert buddies and post an ungodly amount of memes. But they have also transformed from a forum into a community that many haven't experienced previously. 
For Alexis Fraymann of Mexico City, the National Sorrowposting group was more than just a place to rave about Boxer or High Violet. Fraymann has been a fan of The National for almost a decade, and a member of the group, which was created in 2017, for a couple years. 
In October, he posted in the group that The National was playing in his city, but he couldn't afford to go.
What happened next shocked him: Members of the group—complete strangers, practically—started offering him money for tickets.
"When people started offering donations, it felt like a hug," he tells me. 
Fraymann quickly set up a GoFundMe to direct their efforts but was unable to actually receive the money from the platform. That's when a couple of fans gave him tickets for free. Their only stipulation was that he should pay it forward to another fan when he was able.
Baltimore native Erin O'Sullivan has found a similar selfless community through the groups she is a member of. She belongs to several groups, including Jeff Rosenstock I Look Like Shitposting, Chris Farren Ghost-posting and Laura Stevenson Wheelposting, to name a few.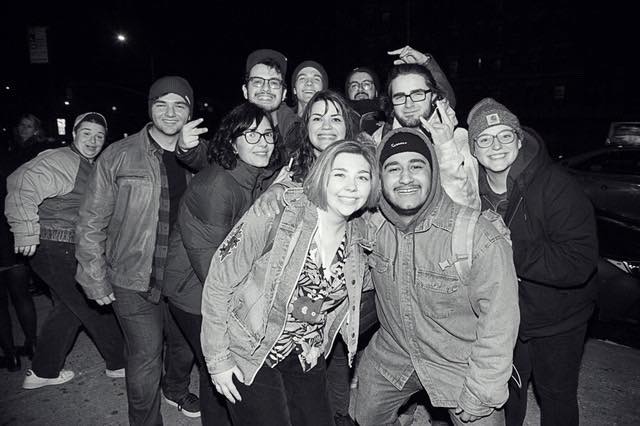 When O'Sullivan moved from Baltimore to Philadelphia for grad school, she found that she didn't have as many opportunities to make friends. But through the Jeff Rosenstock group, she found likeminded people from across the U.S. to connect with. 
"I have actually found a very amazing friend group and support system," she says. "I didn't necessarily join the group looking for that. I remember the first time meeting them in Asbury Park, and there were about a dozen of us. We instantly connected. It felt like we'd known each other for a very long time."
Although Rosenstock's music brought these fans together, their friendship has deepened beyond that. They feel comfortable being vulnerable with each other and sharing their struggles with mental health. O'Sullivan says that this aspect is what she treasures most about this friend group, especially because of how much easier she finds it to share how she's feeling over text or Facebook than in real life sometimes.
Kim echoes that sentiment, noting that certain groups also have spin-offs specifically to address mental health.
"It's nice to see people supporting each other and talking about what they're going through," he says.
But one of the major hurdles of these shitposting groups is moderating them. Some groups have several moderators mainly to make sure members remain civil during discussions. Even when groups have a few diligent moderators, discussion can turn from admiring an artist to objectifying them. Or, fans turn on each other and start gatekeeping the musical interests that are supposed to bring them together.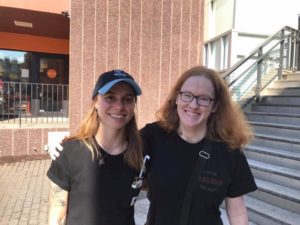 "I think the biggest challenge is keeping a fine line between letting people have their expression and making sure that it is in line with rules," says Mary Patterson, a Chicago-based moderator of Julien Bakerposting. "There are a lot of people who are like, 'They [artists] put themselves online, so we're allowed to critique them.' Yeah, I understand that, but they're also a human being."
And it is a fine line to walk sometimes. Is re-sharing an Instagram photo OK? Yeah, that's probably alright. Re-sharing an Instagram photo and nitpicking the artist's appearance? That might be crossing a boundary. 
Hilling, who is a moderator of Jeff Rosenstock I Look Like Shitposting from North Jersey, also thinks making sure members are respectful toward both the artist and fellow fans is key to shaping and cultivating an engaging and safe group.
"There's a no tolerance policy with racism and homophobia and things like that," Hilling says. "I think that makes a group so much better. I only join groups that have those kinds of policies in place."
Despite the difficulties of moderating, both Hilling and Patterson have found moderating and being a part of these Facebook groups fulfilling. 
Hilling has found several friends to go to concerts with—and most importantly, a sense of community.
"I was like, 'Oh my God, this exists.' There are other people like me," she says of when she first found the Jeff Rosenstock group on Facebook.
Patterson even met her partner through Julien Bakerposting.
"She was a member, and we had a bunch of mutual friends through the group," Patterson says. "We met at a Julien show last year, and we just started talking and it just blossomed. So yeah, I can thank Facebook groups for that."
Perhaps the best part of these groups is that they help us feel a little less alone in this increasingly isolating world. They help unite music fans who might not have a dedicated local scene, and with the sheer number of fan pages on the internet, chances are there's something for everyone. Through these groups, there are at least a few dozen other people who share a similar interest and want to talk about it in a (mostly) judgment-free zone, whether you're a new, casual listener or a longtime, devout fan. It's not perfect, but it's pretty special.
And for better or for worse, Fraymann puts it best: "Anything can happen."
Artwork in cover photo by Paris Bristow