Skateboarding is an industry built on entrepreneurial grit, going back to the first kids who put roller skate wheels on wood planks. New Jersey skateboarders are no different. With skate shops still fighting for a place amidst corporations trying to get a piece of the subculture, there is a strong base of skateboarders that are keeping the scene alive. But it's not just the skaters themselves; it is a group effort that includes everyone from shop owners, photographers, and videographers. The profits are small, which further cements the fact that they do it because they love it. The hard work that it takes to make a career in skateboarding weeds out the greedy relatively quickly. There is only room for those who genuinely love skateboarding, which might be why the culture refuses to die.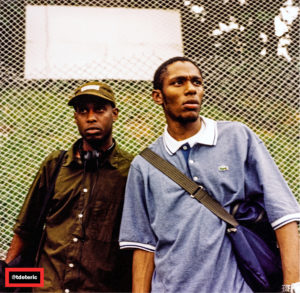 Eric Monroe stands at the bus stop with his skateboard tucked in the crook of his elbow and his camera bag slung over his other shoulder. The bus comes around the corner and the driver gives him a sideways glance as the doors shut. He begins the journey to New York City with his skateboard tucked between his legs so it won't roll away.
Soon he'll be skating all over Manhattan, dodging cars and pedestrians while on his way to pick up and drop off photos to several magazines, later selling photos to record labels, networking, and possibly meeting with art directors or photo editors. If there's a concert he'll shoot it, drop the film off to be developed, and be back on the bus to New Brunswick to do it all again the next day.

That was a typical day for T. Eric Monroe as a music and skateboard photographer from 1992 to 1997. He shot iconic artists like 2Pac, The Notorious B.I.G., Nas, Mos Def, The Fugees and many, many others for magazines like Thrasher, The Source, Rap Pages, Ego Trip, and Vibe, to name a few. The influence the artists would go on to have in pop culture was looming, but when we spoke, Eric described the vibe as relaxed; at the time, they were just hanging out. Even before Eric shot his many scene photos, he was already laying the groundwork to host one of the biggest amateur skateboard competitions of the late '90s and early 2000s.
When Eric was just 17, he organized his first skateboard fundraiser at the Kendall Park Roller Rink in 1988. Grainy footage on YouTube shows Eric thanking the numerous national brands that sponsored the event, like Gullwing trucks, Kryptonics, Thrasher, and Transworld magazine among others. The video shows the immense number of local skaters of all skill levels that were brought together to skate and watch future pros like Mike Vallely and Chris Pastras tear around the roller rink. New Jersey skaters flocked to events like demos, contests, and skate nights because they were so rare. Nearly ten years later, Eric founded and directed the United Skateboard association in 1998, which was the largest amateur skateboard league in the country.
Acquiring sponsors from Best Buy to Powerade, and Nickelodeon to Nike, he grew the brand through grassroots marketing, with no business experience. He used postcards, email, and ran advertisements in magazines like Transworld, Sports Illustrated for Kids, and Big Brother. He promoted sponsors by hanging banners at skateparks and setting up video game booths at contests. The key was his understanding of skateboarding as a passion, not a sport. "It wasn't about who was going to be the best," he said, "It was just about everyone descending on a place and hanging out with your boys from all over, seeing who was doing what rad trick." 
It's less about competition, and more about community. "Yeah somebody just happened to win, and that was it." He wanted to give the next generation a communal space to experience the fun atmosphere he knew growing up skating in the '80s and '90s. Even if you got 40th place, everyone left the contest with a sticker bag and a tee-shirt. "Everyone walks out of there stoked," Eric said, smiling.
Eric knew from a young age what skateboarding was all about at its core: having fun. He carried that mentality through his life, welcoming new opportunities and staying present. There wasn't any question in his mind that things would work out. If anything, it was humorous to him and his friends. Of course he was going to start the National Skate Association, of course he was going to be a marketing consultant with major brands and campaigns like Activision, Got Milk?, and Ecko Unlimited.
It was not so clear to him that he should republish his most notable photos. To him it was two careers ago, and he was surprised that anyone would have interest in them. It wasn't until Chris Nieratko, part-owner of NJ Skateshop, sat him down and explained people's interest in the old photos and stories from hiphop of the '90s that Eric decided to reprint his old work. Now he has self-published a three-volume photobook series, Rare & Unseen Moments of '90s Hiphop. 
Skateboarding's value lies in its ability to widen an individual's worldview and maturity. It takes you to the grittiest parts of a city and shows you the bare bones of real life. You get an unfiltered view of poverty and misfortune that, to many kids, is never seen. Homelessness, crumbling infrastructure, corrupt police officers, in short: everything that is wrong with the country. The fringe nature of skateboarding allows one to observe the world from a place of understanding, and appreciation for the small things in life. As Eric told me, "I think skateboarding opens you up to newer perspectives."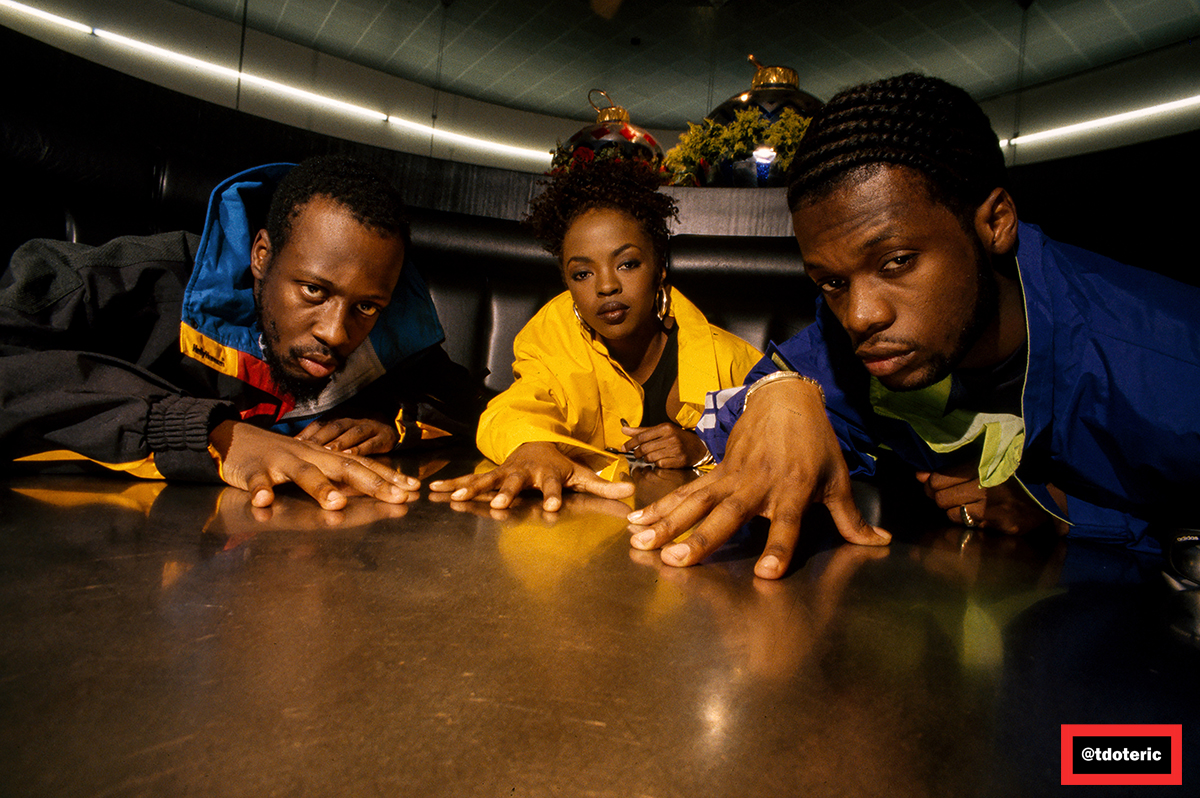 Last Summer, I got word that a new skate shop opened only 20 minutes from my house, and I drove South down 287 to check it out the next day. I spoke to the owner, Alexander Patakos, to understand better how he went about starting and maintaining the shop. We met at his other popular store, Hub City Soles, located at 84 Paterson Street in downtown New Brunswick. When I arrived, I was met with a wall full of designer sneakers. Much like the skate shop, I felt the same sense of wonder and amazement.
The bright lights and vibrant shoes held my gaze as Alex walked me to the backroom. He explained that when their current landlord sold the original building without warning, the skate shop was forced to relocate. Hub City Skates would be moving into Division Street, a high-class pedestrian mall in downtown Somerville. It was double the rent of his previous location, but he didn't have any other options. After moving expenses were paid, Alex was told by the zoning department of Somerville that he was not allowed to operate a skate shop on Division Street.
Alex is trying to pass on his knowledge to the youth and give them real life work experience. "We bring kids into Hub City and give them a real job, they learn almost instantly. They're smart kids with applied knowledge so they'll make the same good decision twice." It's a win for Alex, the youth of Somerville, and skateboarding culture as a whole. 
The industry, however unstable and misunderstood, takes in kids with something special to offer and gives them a space to grow and find themselves.  While Eric and Alex are both running businesses and staying involved in the scene, they help keep skateboarding alive in central New Jersey.
All photographs by T. Eric Monroe