Depending on how (and who) you count, the Misfits have had about 10 different drummers at this point. There was only one Joey Image, however, the scrappy upstart who spent just over a year drumming for the band in the late '70s and played on two of their most celebrated singles. Image was a consummate rock n' roller but he was never one to be blinded by genre mythology. Decades ago, a pile of clothing once belonging to Sid Vicious was gifted to Image from Misfits bassist Jerry Only. The percussionist was less than enthused.
"What the fuck am I supposed to do with these rags?"
Joey Image died June 1st, 2020, in his longtime home of South Florida, losing a five year battle with liver cancer. His diagnosis brought a halt to his most recent band the High Ministers. High Ministers singer Todd Weiss also performed with Image in Human Buffet. Weiss remembers immediately getting along with this fellow Northeast transplant when they met in the late '90s.
"Joey was like the last of the Bowery Boys," Weiss says. "He definitely spoke New York-ese. He had his little phrases, like 'no mingling, no mingling.' He'd had a warehouse job earlier in his life where the boss constantly repeated that to the workers. But Joey was so down to Earth and he had such a big heart. When I was moving, Joey was the friend who showed up to help out. And he was a monster drummer. His influences were pretty varied, but he especially loved bands like Mountain and Dust. You know, power trios. And Grand Funk. Grand Funk was a big one."
Joey Image was born Joseph Poole on March 5th, 1957, and grew up on the banks of the Hudson in Weehawken, New Jersey. At 21, Image joined the Misfits after a chance encounter with Only and singer Glenn Danzig at Manhattan's Libra Studios. Bobby Steele was recruited as a new guitarist for the group shortly thereafter; initially, Image felt Steele's playing had too much "twang," but the pair gelled to give the Misfits a buoyancy and spirit lacking in earlier material.
The overdriven sting of songs like "Horror Business" and "Night of The Living Dead" would collapse without Image's snappy groove. Image understood that Danzig's macabre screeds required a spine loose enough to emphasize the humor lurking beneath the surface. Indeed, re-recordings with subsequent drummers often come across as rushed or forced. Years later, Danzig admitted Image's tenure was his favorite period of the Misfits. 
The fun dried up in November 1979 when the group traveled to England for what they thought would be a fruitful engagement with British punk pioneers the Damned. Six months earlier the two bands had spoken about touring together, a conversation taken too seriously by the Misfits and not seriously enough by the Damned. Alas, no concert slots had been reserved in England for the Misfits, and before they had time to blink they were stranded in a foreign country with no gigs, no money, and no friends. They tried toughing it out and waiting for opportunities. Halfway through December, Image quit and flew home. The remaining Misfits followed a few days later.
Image went on to play in bands like the Whorelords, the Mary Tyler Whores, and the Undead (the long-running group fronted by Bobby Steele). The Misfits broke up in 1983; a decade later, their legend was financially solvent enough for Only and a handful of other former members to sue Danzig over royalties and copyrights (a settlement granted Only the right to perform as the Misfits without Danzig, which he did for years). Image was largely removed from all that, as well as the general psychological issues that can arise from playing in a band famous enough to have its logo printed on shoelaces.
"Joey didn't give a fuck," says Johnny Dingles. "He was the most legit motherfucker I ever met. I've seen guys get big heads after playing one or two local shows. Joey wasn't like that at all." Dingles is another friend who got to know Image in the late '90s. He invited the drummer to play on Awesome And The Ass Kickers, a 2015 release from Dingles's band of the same name.
"I got two things — my word and my balls," Dingles recalls Image saying at one point. "And I don't break 'em for nobody."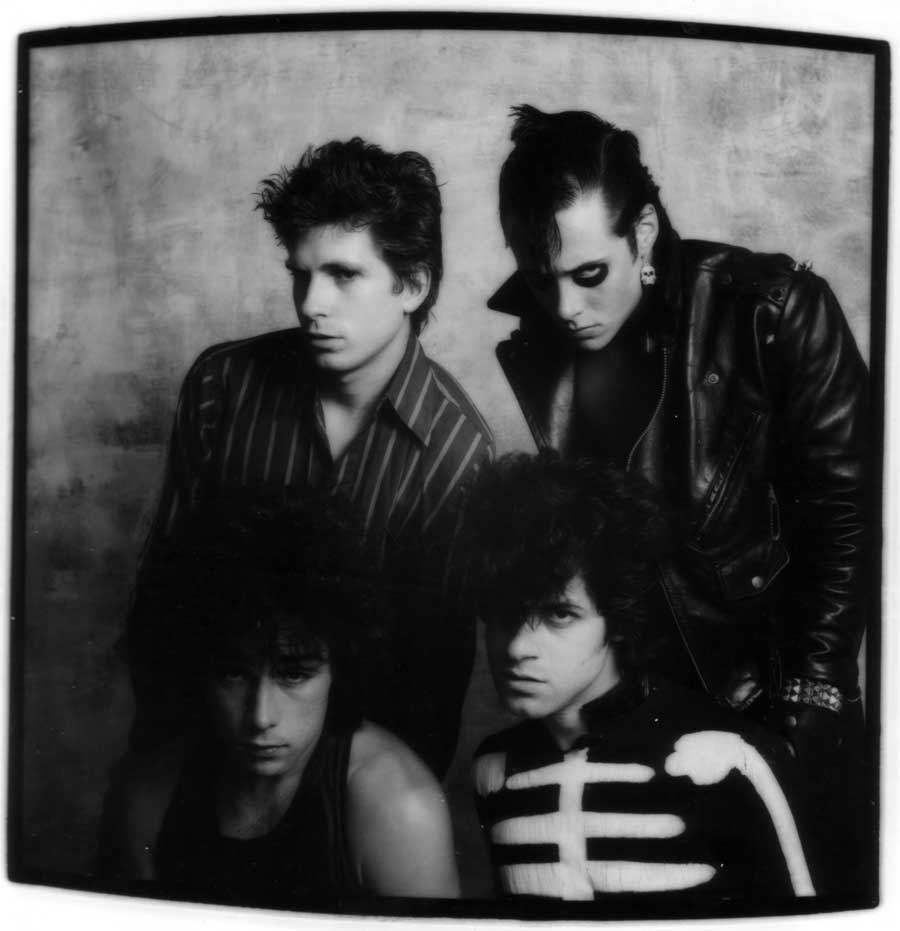 In 2016, Danzig agreed to perform a select number of concerts with the Misfits, ending decades of acrimony and providing the group with another surge in popularity. Image received his cancer diagnosis the same year. A GoFundMe campaign raised thousands of dollars to help with medical bills, but friends have expressed disappointment that the Misfits never stepped up to help their erstwhile band mate, regardless of past bickering or ill feelings (before he grew too sick to work, Image was driving for Uber).
"For fuck's sake, the Misfits could have played one benefit show," says Weiss. "Just one! That would have been enough."
Like most Misfits, Image's private life was largely a question mark. In the early '90s he was married to Frankenhooker actress Patty Mullen. An earlier union produced a son, Joseph (who, as of 2015, was a police officer in New Jersey). Isabella Rain was 14 when Image started dating her mother Suzie Castle in 2013. Rain describes him as living with "kaleidoscope eyes, doomed to see the world as a dream-like vision." She also says he was very funny, wonderful with kids, and encouraging of her writing.
"He actually asked me to write his memoir, which I was really excited about, but it never really happened," says Rain. "I got older and life happened to me the way it does when you're young, and I thought I'd have more time. That's always what people think, isn't it?"
Image impressed upon Rain the importance of letting the people close to you know why they matter and to take the time to indulge them in their interests.
"I wish I'd asked him more questions about his life," she says. "Everything he had to say was important. He was a really cool guy, a guy any kid would want to be their parent."