Nostalgia kills. One minute, you're dealing with society. The next, you're remembering CDs existed. Compact disks. L-O-L. Those circular, scratchable and ultimately fine artifacts were the gold standard of a music industry bubble that burst by the mid-to-late 2000s. Outside of major label artists who sold and will continue to sell millions, album sales torpedoed as audiences moved away from Sam Goody and into Spotify. 
Part of my masochistic pandemic spiral is to remember how the most cringeworthy record could sell a million copies or more. I'm sure the steady crawl toward butt-rock reappraisal is part of a lot of other folks' masochistic spirals, too — it's no coincidence so many of those bands made the list. Thanks, nostalgia. 
What follows is a list of the absolute worst platinum and multi-platinum records of all-time, followed by a shortlist of dishonorable mentions. 

Eagles — Their Greatest Hits (1971-1975) 
Sales: 38 million 
Your step-dad loves The Eagles, but honestly, the band is the Anthropologie of rock 'n' roll. Like the overpriced store, the band offers annoying blandness to upper-class whites who aren't quite ready to commit to Margaritaville, cruise vacations, or swinging.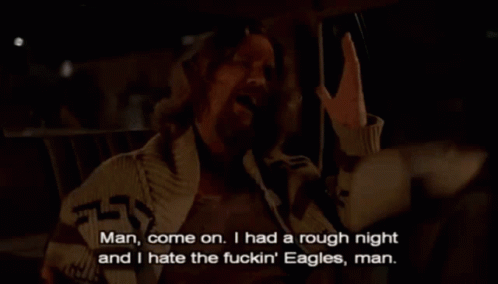 Matchbox Twenty — Yourself or Someone Like You
Sales: 12 million
Heavy metal Hootie & the Blowfish. 
Kid Rock — Devil Without a Cause 
Sales: 11 million 
"Bawitdaba" is what Walmart plays to amp up Black Friday crowds. 
Nickelback — All the Right Reasons 
Sales: 10 million 
Heavy metal Matchbox Twenty. 
Live — Throwing Copper 
Sales: 8 million 
When in doubt, Christian camp counselors sneak out to their shacks, blare "Shit Towne" and gulp down a gallon of Jim Beam. 
3 Doors Down — The Better Life 
Sales: 7 million 
This band's existence is as pointless as the corporation for which they shill. 
Limp Bizkit — Chocolate Starfish and the Hot Dog Flavored Water 
Sales: 6 million 
An album with a title that means "asshole and semen" sold more than a million copies in its first week, and 400,000 copies in its first day. 
Creed — Weathered 
Sales: 6 million 
Once Alice in Chains went on hiatus, Creed filled the void of rock bands fronted by dollar store Jim Morrisons (see also Godsmack, Our Lady Peace, everything KROQ played in 1996) and brought the holy spirit into the mix. Though earlier albums featured thought-provoking tunes, this album gave us the T.I./Scott Stapp collaboration we never knew we needed. 
Staind — Break the Cycle 
Sales: 5 million
Staind is music for dudes with goatees who feel pain. Like real pain. But, they also like real country. 
Puddle of Mudd — Come Clean 
Sales: 3 million 
Fred Durst "found" Puddle of Mudd, signed them to his label, then let the band wreak havoc on rock radio. If you were to ask Wes Scantlin about this album — or anything else — he would tell you that his memory is "blurry." 
Smash Mouth — Astro Lounge 
Sales: 3 million 
After the success of "All-Star," Smash Mouth became Shrek's house band. It's an inspired move, considering lead singer Steve Harwell looks like Shrek and is a real-life monster. How the mighty have fallen.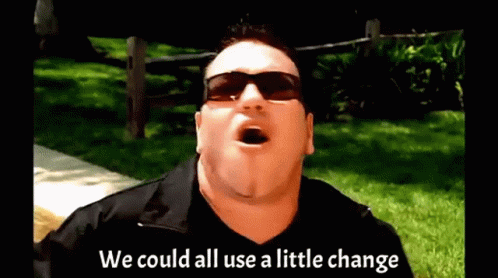 Metallica — St. Anger 
Sales: 2 million 
What's worse: St. Anger's drum sound or the fact that the band and producer Bob Rock still defend it? The answer is none of the above: St. Anger is a repetitive embarrassment that makes Creed Shreds videos sound like "Enter Sandman." 
Hoobastank — The Reason
Sales: 2 million
Moby — Play
Sales: 2 million 
The musical equivalent of Saltines.  
Crazy Town — The Gift of Game 
Sales: 1 million 
If you can't competently ripoff Red Hot Chili Peppers, just steal one of their songs!  
Korn — Untouchables 
Sales: 1 million 
The intro to "Here to Stay" sounds like guitars running through a garbage disposal. In 1998, that was cool, but by 2002, everyone moved on to that real emotional shit. 
Kiss — Lick it Up 
Sales: 1 million
What happens when Kiss gets serious and ditches the makeup? Well…
Crossfade — Crossfade 
Sales: 1 million 
Crossfade is what I imagine the comedown from steroids sounds like — a bunch of dudes in a gym, yelling "I'm vulnerable!"    
Primus — Pork Soda 
Sales: 1 million 
Primus is that band you listen to when you want to re-live eighth grade for some reason, because, like every 13-year-old, Primus is weird, heavy, and super fucking annoying after five minutes. 
Bloodhound Gang — Hooray for Boobies
Sales: 1 million 
When this was released, my friend threw it in his boombox, blasting "The Bad Touch" on repeat. After a dozen times of giggling to the "ain't nothin' but mammals" song, I asked, "Does this have any other songs on it?" He turned off the repeat function, then we quickly learned that no, Hooray for Boobies does not have any other songs on it.
Guns N Roses — Chinese Democracy 
Sales: 1 million 
Chinese Democracy is the most expensive rock album ever made, costing more than $13 million to make. 
Thirty Seconds to Mars — A Beautiful Lie
Sales: 1 million 
It's bad enough dealing with Jared Leto as "an actor," but then he started a half-ass emo band and shot a video inspired by Stanley Kubrick's The Shining. Bury me, indeed. 
Dishonorable mentions: Vanilla Ice's To the Extreme (7x platinum); Evanescence's Fallen (7x platinum); Metallica's S&M (5x platinum); Spin Doctors' Pocket Full of Kryptonite (5x platinum); Barenaked Ladies' Stunt (4x platinum); Eiffel 65's Europop (2x platinum); Breaking Benjamin's We Are Not Alone (platinum); Weezer's Green Album (platinum)
Follow Matt on Twitter @MatthewSigur