Up the Blunx is a podcast where two Black punks from different walks of life get together to voice their opinions on everything from straight edge to condiments to the police. The show, from comedian Kevin Tit and End It frontman Akil Godsey, regularly features music from Black artists. In this series, we dig a little deeper into the artists behind the music featured on Up the Blunx. This week's Q&A is with Rena Hagins of DC punk band Bacchae, whose song "Stop Looking," off latest record Pleasure Vision (Get Better Records) was featured on episode 8.
How old were you when you realized punk was something you were passionate about?
I was about 14 years old when I started to dive deep into punk. I would get compilation CDs from the music store and listen to them all the time. I found out about shows through other kids at school that were into punk and would go see bands whenever I could. 

Which bands or artists would you say made the biggest impact on your life growing up?
 There are way too many to list, but some of my favorite bands growing up were Anti-Flag, Bad Religion, Operation Ivy, No Doubt, and the Bouncing Souls.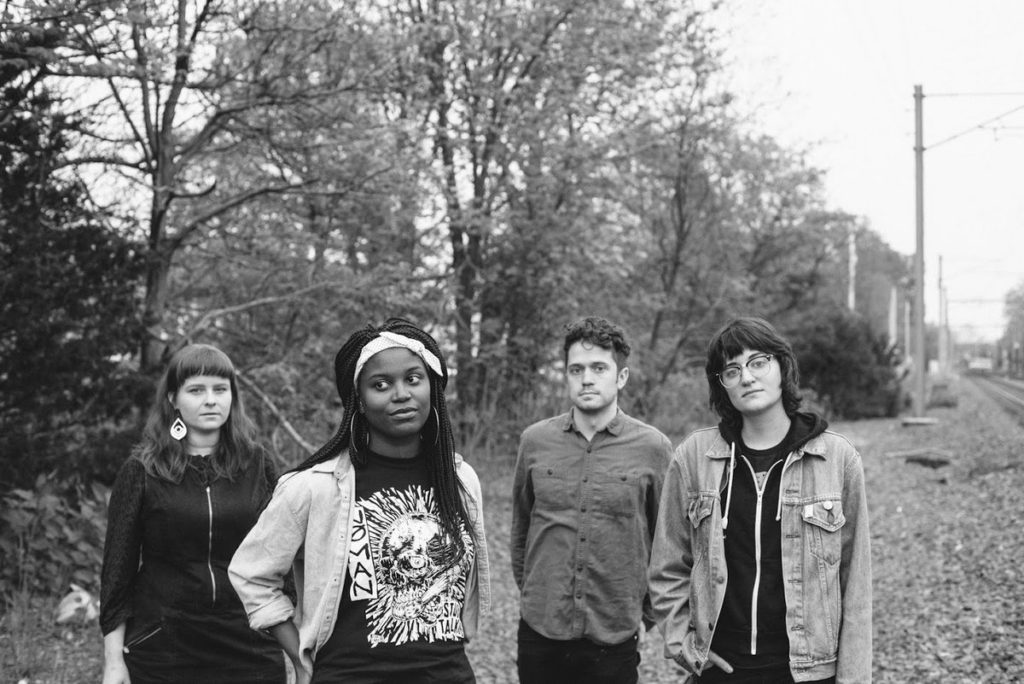 As a black woman in punk, do you feel any sense of responsibility towards the younger generation, whether that be playing on stage or just being in attendance at shows?
Absolutely. I didn't feel represented on stage as a kid, so it wasn't until later in life when I felt more empowered to join a band. I'm always so happy when folks that look like me reach out and tell me about their musical ambitions. It honestly means the world to me. 
Recently, a pop punk band I have been following for a while, Meet Me At The Altar, was signed to Fueled by Ramen. The band is comprised of 3 young WOC, some of them are queer, and the singer is a Black woman. I am beyond thrilled to see this type of representation, and can't wait to see what they accomplish. When one of us wins, we all win.  
Is there anything either negative or positive that you've observed growing up in the scene that doesn't get mentioned enough?
One of my biggest grievances with the scene is the unnecessary gatekeeping.  I really don't care if you've been into punk for 20 years or 20 minutes. Check out some new bands, go to shows when they are up and running again, and don't be an asshole!
Any advice you want to give other young POC dealing with the same types of comments and microaggressions you dealt with coming up in the scene?
Be yourself and if anyone has a problem with it, they really aren't worth your time and energy. Do you and be free!
If you're black, in a punk band, and would like your music featured on the show, send a bio and link to your music to [email protected]
Cover photo by Farrah Skeiky