Scott Crawford is punk's premiere filmmaker. His movies, such as Salad Days and Creem, explore the subculture we all know and love but that those outside may know nothing about. On the latest episode of The Hard Times Podcast, he tells Matt and Bill about his newest film.
Something Better Change chronicles the political career of former DOA member and past Hard Times Podcast guest, Joey Shithead, chronicling his political career from his latest win.
"We're gonna take it probably from his win and then I'll just be shadowing him through his campaign," Crawford explains. "Over his shoulder following him while he's knocking on doors and things like that."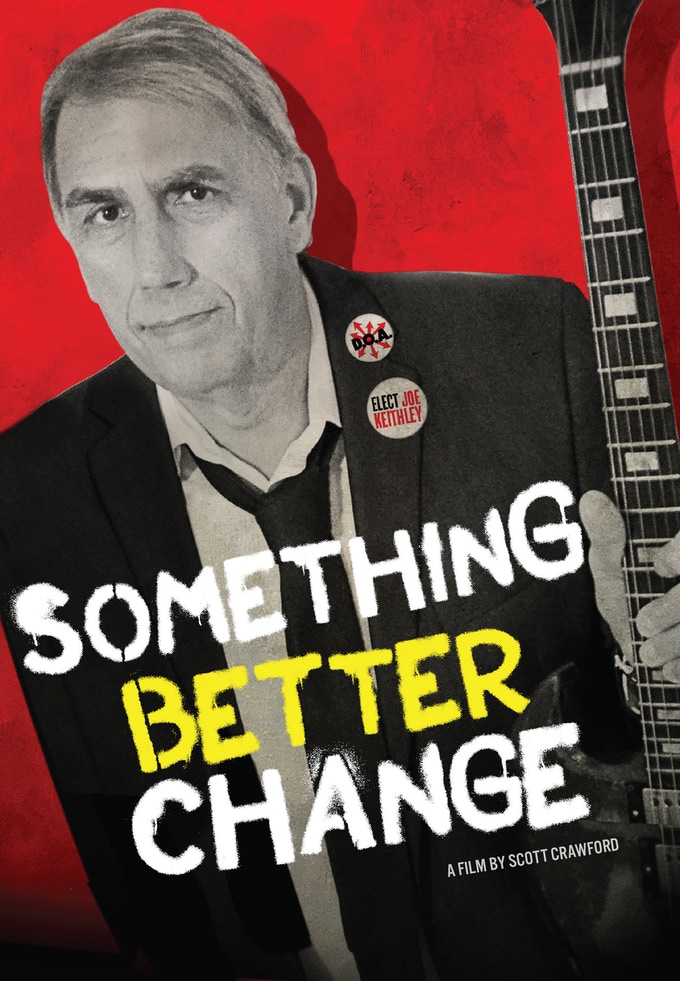 "So it's punk, Veep-style," chuckles Matt. 
"Absolutely. That's kind of how I see it actually. And of course, part of the film will be about DOA because you have to give context to who [Joey] is and why he's important. But it's mostly about Joe and getting his story out there."
To hear more about, check out the latest episode of The Hard Times Podcast. And make sure to check out the Kickstarter for Scott's newest documentary, Something Better Change.